Teeth Whitening in Celina, TX
If you're unhappy with your smile when you look in the mirror thanks to yellowing or other unsightly stains, the team at Bobcat Dental can help you get a beautifully white smile with our professional teeth whitening options. A whiter smile can improve your self-esteem, which could give you the confidence to go out and land your dream job, smile big in your selfies, or dazzle a first date. Our in-office and at-home options make whitening on your schedule easier than ever.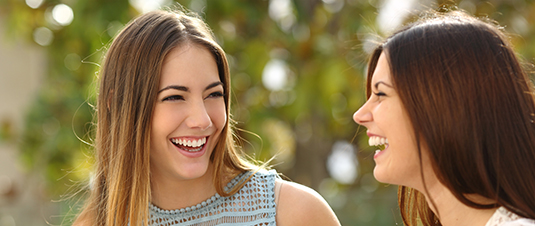 In-Office Teeth Whitening
For teeth whitening that packs a punch, try our in-office whitening option. In just about an hour, we can dramatically whiten your teeth with little sensitivity. In-office whitening is more powerful than at-home or over-the-counter whitening options, so it's ideal for people who have moderate discoloration.
At-Home Teeth Whitening
Busy patients may enjoy our at-home whitening kits. Take home a set of whitening trays and powerful whitening gel. We'll also give you a schedule to follow for maximum results. Fill the trays with gel as instructed and wear them while you watch TV, cook, or get ready in the morning. Over the course of a few weeks, you'll notice your teeth getting brighter and whiter! Our at-home whitening kits use professional-strength gel, so they're more effective than over-the-counter kits at correcting minor discoloration.
Teeth Whitening Cost
Think you can't afford to have a smile you love showing off? Think again! At Bobcat Dental, we offer flexible financial options to help make the smile of your dreams a reality. Our Community Savers Plan, for instance, lets you pay an annual fee to receive great benefits throughout the year, including complimentary take-home whitening trays.
Ready to schedule a cosmetic consultation and get started toward a whiter smile?