No Insurance? No Problem!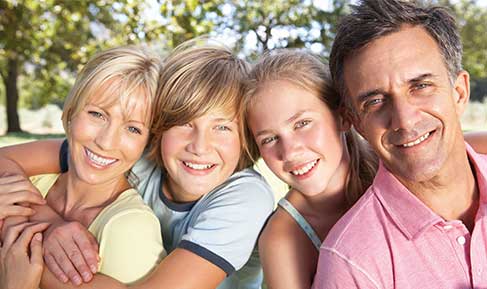 The Benefits of Our Dental Plan
We understand it's hard to always carry the health coverage your family needs, so Bobcat Dental is offering an alternative to traditional dental insurance. The Community Dental Plan is designed to give individuals and families with no dental insurance an easy way to keep their dental health a priority.
With the Community Dental Plan, your routine cleanings and exams are always covered. Plus, you eliminate perpetual monthly premiums and only pay when you have dental work done. Best of all, there are no waiting periods, deductibles, exclusions or limitations like traditional dental insurance.
Our In-House Dental Savings Plan
For an annual fee of only $350, each member receives:
Two basic cleanings a year
One annual exam
One set of digital x-rays
Free take-home teeth whitening trays
15% discounted fees on all dental work
20% discounts on dental supplies (excluding Sonicare products)
For each family member you add, their annual fee is cut in half! So, the more people you add to the Community Dental Plan, the more you can save. The Community Dental Plan helps keep things simple with a one-time annual fee and it works out to be a great value.
For the first member, the cost is less than $30.00 per month. For each additional family member you add, the cost is less than $16.00 per month for each member added. A family of four would total less than $73.00 per month. That's less than half of traditional dental insurance. Of course, with the Community Dental Plan, you don't have to worry about it every month like traditional insurance since your subscription starts with a simple once-a-year fee.
To find out how sign up your family with the Community Dental Plan from Bobcat Dental,  email us or  call us today.