Adorable smiles. More affordable.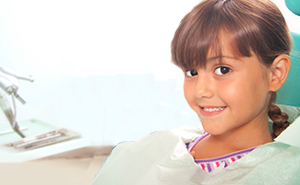 It is important that children begin regular dental check-ups as soon as their first teeth come in. Your child's early experiences at the dentist can help shape the future of his or her oral health, and what better place to start healthy habits than with the best dentists in Celina, TX!
We welcome patients of all ages and would love to take care of child's teeth through pediatric dentistry. We're pleased to offer comprehensive children's dentistry in a warm, comfortable office setting.
Our pediatric services include:
Check-ups
Cleaning
X-rays
Emergencies
Fillings
Sealants
Crowns
Night guards
Mouth guards for sports
Fluoride applications
Dental Milestones by Age
Although There Are Exceptions, The Following Milestones Are Typical:
5 Months: Baby teeth begin to come in
Ages 2–3: All baby teeth have erupted (become visible in the mouth)
Ages 5–8: Bottom and top front baby teeth begin to loosen and fall out
Ages 5–8: First molars begin erupting
Age 14: All permanent teeth (except wisdom teeth) have typically come in
Ages 17–23: Wisdom teeth appear