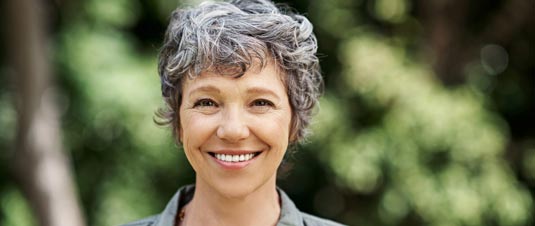 Is something off with the shape, appearance, or function of one of your teeth? A dental crown, sometimes called a dental cap, might be just what you need to restore your smile. At Bobcat Dental, we provide custom dental crowns that look and feel natural and that are designed to last you many years with proper care. We can help get your tooth back to great health and full function!
Reasons Your Tooth May Need a Crown
So when are crowns for teeth needed anyways? Dental crowns are useful for a variety of situations, both restorative and cosmetic. We may recommend you get a dental crown if one of the following applies to you:
You have a weak tooth
You have a cracked or broken tooth
You have a worn down tooth
You have a filling that needs replacing
You have a tooth too discolored for teeth whitening
You're getting root canal therapy
You're getting a dental bridge that needs to be secured in place
You're getting a dental implant
It's okay if you're not sure whether or not you need a dental crown on your tooth. We'll be sure to recommend one if it seems necessary and give you any other alternatives so you can make an informed decision. It's our goal to make sure your smile is in its best condition!
How the Dental Crown Procedure Works
Dental crowns can be made from a few different materials, including porcelain, ceramic, and metal. The dental crown procedure takes place over two separate visits. We use local anesthesia as necessary so that you don't experience discomfort during the treatment — it should just feel like you're getting a routine filling!
In your first appointment, we prepare the tooth by either filing it down or filling it in a bit so the crown can fit properly. Once that's done, we take impressions of the tooth so a dental lab can create your custom-fitted crown. We then fit you with a temporary crown to protect your tooth until we can place the permanent one.
We bring you back for your second appointment once we've received your dental crown from the lab. During this visit, we first remove the temporary crown and then we bond the permanent one. Before sending you on your way, we make sure that the dental crown is secure and fits properly.
Don't wait to restore your smile. Make an appointment today!