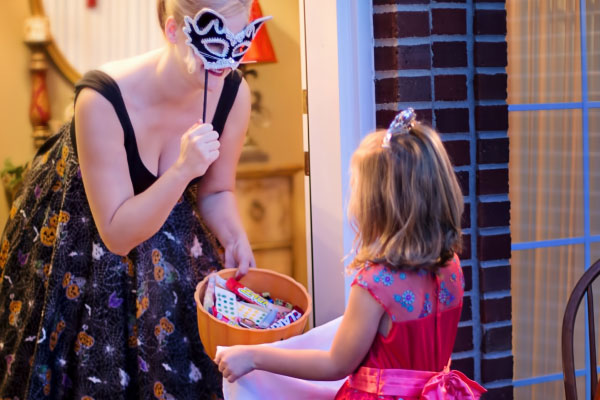 October 31st is just around the corner, and you know what that means: dozens of kids stopping by your house asking for Halloween candy. Before you go out and buy 20 giant bags of mini candy bars, take a minute to consider whether or not you want to do things a little differently this year.
Instead of passing out candy like every other house, maybe this is your chance to stock your candy dish with healthy snacks for kids to grab and fun toys to play with. Will anyone really miss one piece of candy, when they're going to collect so many anyway? While the kids might grumble at first, other parents may thank you for looking out for their child's long-term health.
Here are a few ideas for special treats you can pass out in lieu of candy.
Snack Packs
Stock up on 100-calorie snack packs of crackers, pretzels, and popcorn, which are perfect for when kids get the Halloween munchies during trick-or-treating.
Cheese Sticks
Individually portioned cheese snacks are a great way for kids to stay energized while avoiding a sugar crash.
Unsweetened Drinks
Cold, single-serving bottles of water or seltzer are the perfect beverage after walking around the neighborhood all evening.
Sugarless Gum
Sugarless gum can help stave off the cavities that are sure to be caused by all that other Halloween candy.
Bouncy Balls
Small bouncy balls will keep kids entertained when they get bored, and they're a fun toy to be enjoyed long past Halloween.
Glowsticks
Glowsticks make a Halloween night out especially fun—it also helps parents keep track of kids in the dark. The more glowsticks kids take, the more visible they are!
Mini Slinkys
Mini Slinkys are fun for all ages, and let the kids take the fun home with them!
If you want to know more about the correlation between Halloween candy and cavities, or just want to check up on your family's dental health, contact our practice today!